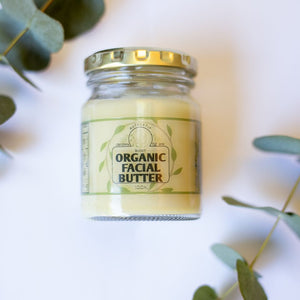 Roodt Organic facial butter
With tallow, organic olive oil, rosemary extract powder, rosemary essential oil, lavender essential oil and tea tree essential oil
Roodt organic facial butter, amazing healing, hydrating and anti-ageing collagen boosting effects of tallow, combined with the anti-inflammatory and rejuvenating properties of rosemary.
Work well into problem skin such as dermatitis, eczema or psoriasis. Helps to reduce puffiness and assists in the healing of minor burns, and with Rosemary's powerful disinfectant and antibiotic properties, can be effective in treating acne. 
Ingredients: Tallow (beef), organic olive oil, rosemary extract powder, rosemary essential oil, lavender essential oil, tea tree essential oil.